Video interviews are becoming increasingly popular now than ever as most companies transition to remote work processes. It offers a great solution to make the recruitment process more efficient and favorable for both recruiters and candidates without sacrificing effectiveness.
Video interview allows recruiting managers to assess candidate fitness remotely without incurring expensive recruitment costs. However, with so many video interview vendors on the market, selecting the most appropriate one for your needs is essential.
Since you will be sharing and storing candidates' information online, you want to ensure that you only work with a provider that can guarantee confidentiality. Data breaches have become prominent and a great contributor for most organizations. Therefore, if you want to adopt video interviews into your recruiting process, you need to be mindful of the associated risks.
Below are video interview security questions you need to ask when choosing a vendor to determine if they meet your video interview security needs.
How Long Has the Provider Been in the Industry?
Before you hire a video interview security provider, you should ask this question to determine whether they have enough experience and competence. While there are reputable startups, it is good to err on the side of caution and opt for an established vendor.
Working with an experienced company will give you peace of mind knowing that they will keep your company's and candidate's sensitive information safe. They are also more likely to comply with the local laws and have cyber security or liability insurance to cater to any damages in case of an accident.
Typically, you want to choose a vendor with the relevant experience handling your type of data, especially if you need large volumes of data storage. It would be best to ask the vendor for the results of their most recent external security audit to get an overview of their expertise and commitment to keeping your details secure.
Another good way to determine the vendor's experience is to ask them for references of their previous and current customers. Discuss the reference's experiences and ask if they encountered any advantages, disadvantages, or security surprises in the system.
You can inquire whether their job applicants had a positive experience using the system. When you work with a reputable vendor, your potential job candidates will enjoy the experience and rest easy knowing their virtual interview is secured. Use this information to make an informed hiring decision.
In line with this, you also need to determine if the vendor in mind has the necessary professional and business license. Take the time to research and consult with the local authorities to assess the business license required.
How and Where is the Data Stored and Protected?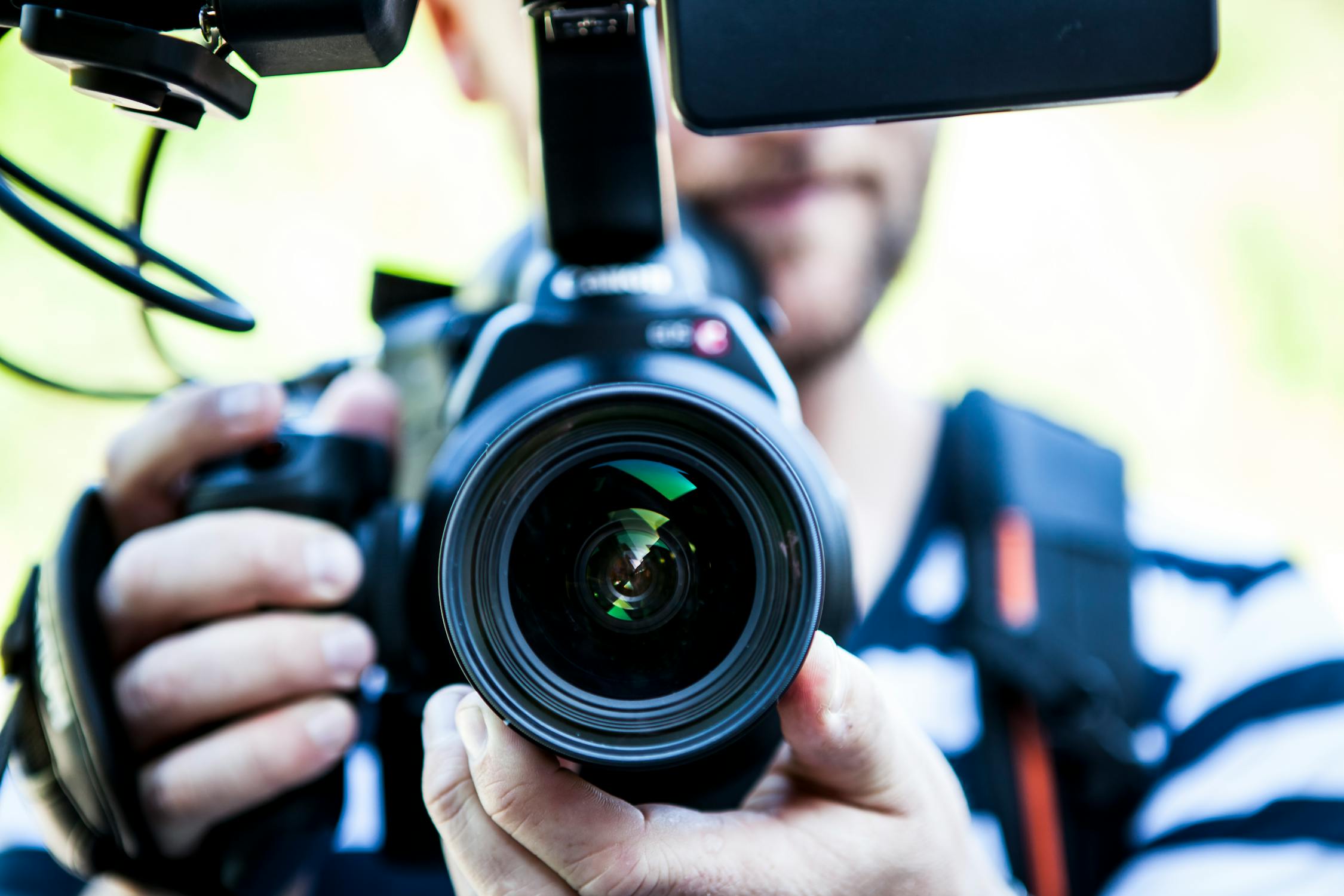 This question is critical when scouting for a video interview security provider. Your video interview data is vital for your business, and you want to ensure that you work with a provider that can help with seamless storage while still ensuring its security.
In general, data can be stored in several ways; internally in your system on the vendor's system or in the cloud. If the storage is cloud-based, you want to ensure that the data is stored in the country where you are doing business.
This is important in ensuring that the vendor is conversant with your country's rules and regulations. If the vendor's servers are not in the country where you operate your company, they may not adhere to your rules. You may also want to consider vendors with multiple locations since they are more likely equipped to meet geo-distribution needs.
Besides data storage, something else to ask a video interview security provider has something to do with data protection. Data breaches are becoming increasingly popular, and interview videos could quickly become prey. Inquire about their technology and methodology to protect your data from breaches and cyberthreats.
A reputable video interview security vendor will undertake regular testing and authentication by a third party to reduce the chances of your data falling into the wrong hands. This is especially useful if your video interview includes confidential information.
Generally, regularly scheduled penetration tests will identify any weaknesses in the system that an attacker may take advantage of. Moreover, you should ensure that the vendor you choose takes proactive security measures like using two-factor authentication, firewalls, hosting data is secure loss prevention servers, and undertaking frequent backups.
Also, encryption of data in transit between the client and the vendor and the resting stage between the vendor and the end-user is essential. It helps to protect data from unauthorized access.
How is Authorization of Confidential Data Managed?
Depending on the level of users in your system, you may want to know how the video interview security provider will handle permission for video access. You want to see whether they have access control, whether or not it is compatible with your analog system or if it cloud-based.
A provider should support different access roles and customize the permissions based on the roles. During a video interview, establishing permissions and access control can significantly reduce data security risk. Simply put, role-based access privileges help to develop the type of data needed for different employees to undertake their duties.
For instance, you want an executive role like an admin responsible for modifying and deleting data. Another role is for a front-line employee, who can only view information while an evaluator's access is limited to evaluating candidates. You also want to ensure that the provider's solution supports a recruiter role for scheduling interviews, creating positions, viewing open posts, and assessing candidates.
Furthermore, it would be best to access confidential video interview security data belonging to one department in that department with the logins. The system should also monitor the data changes and include a formal process to review user access. Consequently, you will know when a change occurs and who made it.
If you have remote workers, it will help if the vendor supports multi-factor authentication (MFA). This provides an extra layer of protection for remote access against compromised credentials.
What is the Vendor's Video Interview Security Policy?
Interviews done via video can contain more personal information than those generated in in-person interviews. This may include their medical condition, religious affiliation, family, and more. Thus, there is a need to find a provider willing to protect your interview recordings' privacy.
This means that they should comply with privacy obligations from organizations and programs like Federal Risk and Authorization Management Program. You want to ensure that the vendor has policies and procedures to ensure proper use, disclosure, and security of interview recording. For instance, they should have a policy that hinders them from using your data in ways not previously disclosed.
While talking about the policies, you also want to inquire whether they have a business continuity plan or disaster recovery. Can they quickly initiate a recovery procedure to prevent any losses if something inevitably happens?
Consider it a red sign if a vendor you are considering lacks a solid data recovery plan in case of a loss. Generally, this means that they will be unable to retrieve data- yours and theirs if an unavoidable disaster or network outage occurs.
The policy should also include a formal management program for analyzing situations and addressing any issue. It should clearly state which cases should be prioritized and the appropriate course of action.
A good vendor will willingly provide you with their security policy that indicates how they will keep your data secure. You also want a provider to offer you third-party audits to show their compliance with the industry standards.
Does Your Vendor's Third Party Have Access to your Data?
Some video interview vendors may have outsourcing agreements with third parties. This can be a risky affair if the third party has access to your sensitive information. Before you hire the vendor, ensure that you ask what due diligence is done on the vendor's third party and the level of access. This helps to ensure that they don't threaten the security of your sensitive information.
Benefits of Hiring a Video Interviewing Vendor
Now that you know questions to ask video interview vendors, you probably wonder why you should use their services. Here are some benefits of using video interview software during your recruitment process.
Screen Candidates Faster
It can take a lot of time to interview a long list of candidates the traditional way. Video interviewing software significantly lowers the amount of time your recruiting team will spend screening candidates. It lets you screen more applicants within a short time, so you don't miss out on any candidate. This is important since most candidates are likely to give up if the hiring process takes longer than usual.
Highly Flexible
The proper video interview soft will significantly add flexibility to the interviewing process. Both the interviewers and the candidates can schedule and conduct interviews more flexibly than in-person interviews.
Cost Savings
Conducting the traditional interviews can be costly in terms of travel fees, hotel fees, and more. Fortunately, the right video interview software can cut off a massive chunk of your hiring budget. You can easily connect with potential candidates face-to-face, which is a win-win situation for you and the candidate regarding cost savings. Plus, by speeding up the hiring process, your company can save a lot of money in the long run.
Better Decision Earlier in the Hiring Process
Unlike phone screening, video screening can be more effective in determining the best-fit applicants earlier in the interview process. There are many visual clues you can pick during the interview their facial expression, professionalism, and personality. Hence, you can quickly move applicants through the recruitment process.
Establish Standardized Screening of Candidates
Video interviews allow recruiters to use a structured interview guide that makes it possible to evaluate candidates equally. During the interview, you can compare candidates' responses in terms of facial expression, body language, and more. Hence, you can make better data-driven decisions during the early stages of the recruitment process.
Exceptional Interview Experience
Giving potential candidates a positive interview experience can work wonders in attracting them to your company. It shows that your brand is reputable and advanced technologically. When done the right way, a video interview can enhance the interview experience, leading to you finding the perfect candidate sooner.
Besides, most people get stressed and anxious when preparing for an in-person interview since they don't know what to expect. In the case of a one-way or on-demand video interview, the candidate can have enough time to prepare for the interview if they know the questions. This takes away the stress and anxiety that comes with interviews, and candidates are assured a positive experience.
Enhances Collaboration on Your Recruitment Process
Your company is more likely to make the right hiring decision when all your team members are involved in the process. Unfortunately, it may not be possible to get everyone present in an in-person interview, and the interview notes may not be accurate enough to make the right hiring decision.
The good thing with video interviews is that your team members can go through the video recordings. They can then compare candidates and make comments before making a collective decision. This makes the hiring process more seamless.
Eliminates Geographical Barriers
If you want to have a competitive edge and increase your company's productivity, you should be open to hiring candidates from the global pool. A challenge is that it can be expensive for candidates to fly in, which would be an added expense to your company.
Fortunately, video interviews allow faster scheduling and interview processes without the need for travel or physical meetings. It removes the geographical limitations, making hiring more inclusively and diversely possible.
Conclusion
Companies looking to bring innovation and digitalization to their recruitment quickly adopt video interviews. However, careful consideration should be taken when choosing video interview providers to ensure that your files and information remain secure.
The next time you are looking to hire a video interview security provider, don't hesitate to ask the questions above. Use them to consider each vendor before making a final decision carefully.