How many companies use ATS? Glassdoor says each job post receives an average of 250 applications, with only four to six job candidates getting an appointment for an interview. Unfortunately, only one of them will get the much-coveted job offer. What happens to the 249 job seekers now? What if the company needs to hire another one? Should it post another opening, or should the business check the 249-people talent pool?
Managing, growing, and nurturing a talent pool for future job vacancies is more convenient and systematic if the business uses an Applicant Tracking System (ATS) or a Human Resource Information System (HRIS).
These technologies are at the core of many of the world's leading organizations, streamlining their hiring and recruitment processes and ensuring effective and efficient human resource management. Unfortunately, not all companies are jumping on the bandwagon. So, how many companies use ATS or HRIS to improve their processes?
You might also like: 12 Common Interview Questions and Sample Responses
Percentage of Businesses Using ATS or HRIS
According to JobScan, 494 Fortune 500 corporations have an Applicant Tracking System or ATS, accounting for 98.9% of the world's most successful businesses. The six organizations that do not use ATS have a perfectly good reason for not having this technology – they are holding companies. Although they do not have ATS, their subsidiaries do. Among the ATS technologies used by the world's best, Workday tops.
What is surprising about JobScan's report is that the number of ATS adoptees among Fortune 500 companies grew by three from the previous year (98.2%). It suggests an increasing recognition of the value of ATS in systematizing the recruitment and hiring process.
How many companies use ATS? As far as the world's top 500 businesses are concerned, there are 494 global brands with an ATS, but how about organizations outside the magic circle of 500?
WorkforceHub says more than a third (35%) of small businesses use ATS to systematize and organize their recruitment and hiring processes.
On the other hand, Criteria's 2019 Pre-employment Testing Benchmark Report observed that eleven out of 20 hiring professionals use an ATS or HRIS. Almost one out of five (19%) recruiters does not use an ATS or HRIS but plan to get one. Twenty percent of hiring professionals say they never thought about using HRIS, ATS, or similar technologies.
The ATS usage variance between Fortune 500 companies and other businesses underscores a trend in other organizational aspects. The Criteria survey revealed that company size matters in ATS adoption, with only 36% of small to medium-sized companies (maximum of 100 employees) using HRIS or ATS. On the other hand, organizations with a workforce greater than 500 employees have a higher ATS adoption rate of 89%.
It is safe to assume that some businesses can choose to ignore digital transformation because of their relatively small size. Managing less than a hundred employees is more straightforward than handling hundreds or thousands.
The number of job applicants is also not as large as those applying in bigger companies. Hence, small firms might not feel the need to automate their recruitment, hiring, and other human resource management processes.
On the other hand, large corporations contend with hundreds of applications for each job post. Managing these job applications can be tedious and time-consuming if done the old-fashioned way. More importantly, large companies recognize the need to stay competitive and relevant in the ever-changing labor market. Not using ATS or HRIS can significantly reduce a company's competitiveness.
These observations should provide people an idea of the answer to the question of how many companies use ATS or HRIS.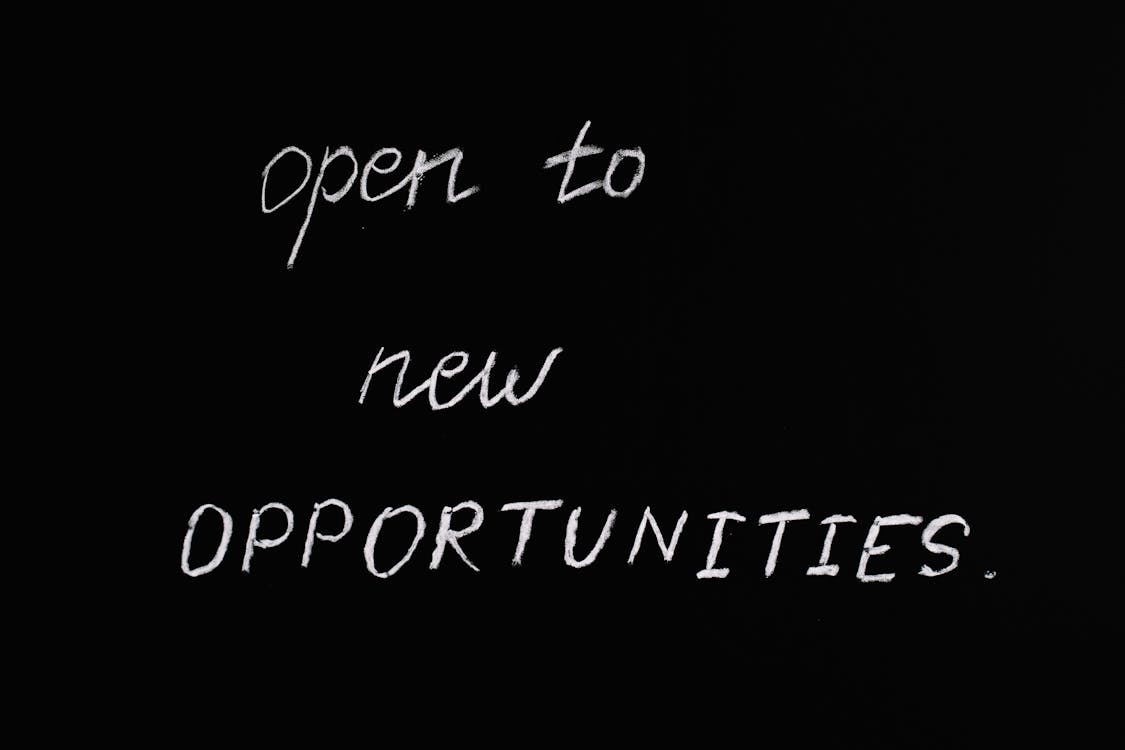 What is ATS and Why Should Companies Have It?
The ATS adoption rate variance between small and large companies deserves a closer examination. What is ATS, and what do successful businesses see in this technology that other organizations fail to recognize? Appreciating the many advantages of having the system can motivate other firms to consider using an ATS and update the answer to the question of how many companies use ATS.
An Applicant Tracking System or ATS is a program that empowers organizations to organize and systematize their recruitment and hiring processes, allowing them to hasten candidate management and reduce the time necessary to fill a vacant position. The best ATS also enables businesses to create and nurture their talent pool, giving them a readily available candidate source for future work positions.
The following are the reasons companies use ATS.
Reduces Time-to-Fill
Filling a job vacancy takes time. Companies spend about 42 days, from the decision to search for a new employee to the offering and acceptance of a job offer. It excludes the onboarding process, which can take several days.
An ATS allows businesses to reduce their time-to-fill metrics by about 20%, down to 32 to 33 days. The system automates every aspect of the recruitment and hiring process. Posting the job vacancy to different platforms is more straightforward, letting HR professionals focus on other concerns. The system also systematizes the candidate shortlisting process, enabling recruiters to cherry-pick the applicants most likely suitable for the job.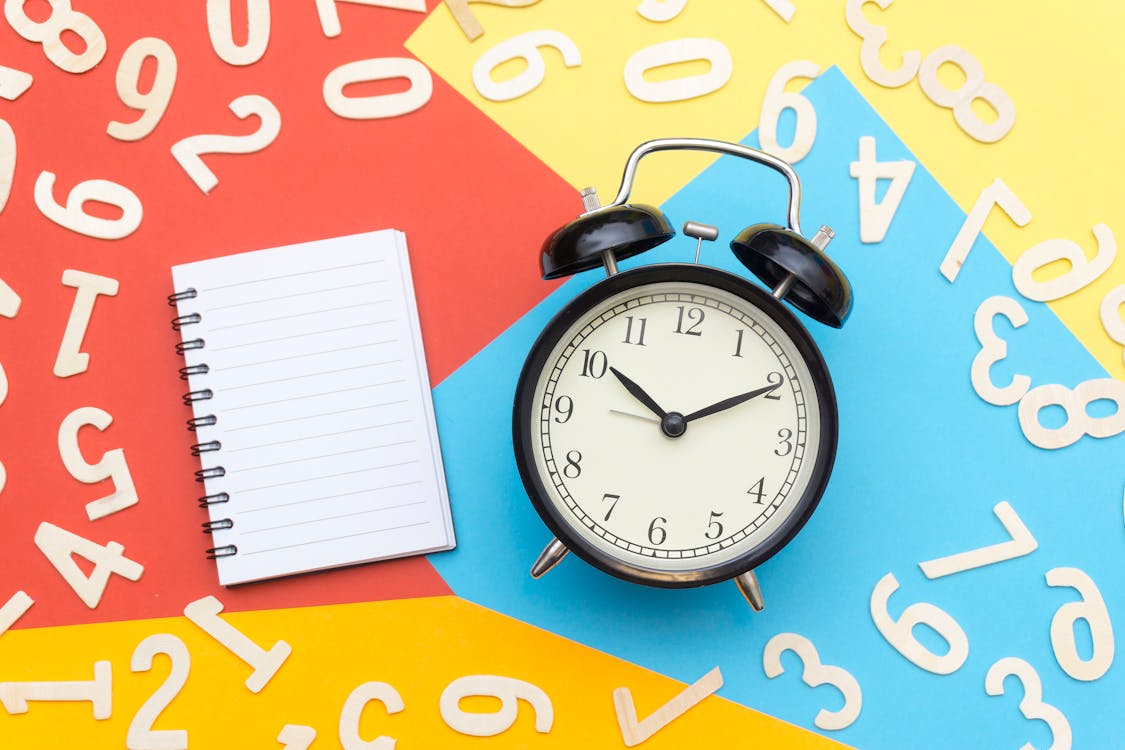 Saves Money
Small businesses that use ATS in improving their recruitment and hiring processes can save $8,000 to $10,000. The more significant the time-to-fill metric, the more substantial the organization's productivity losses. If the company can shorten the time to fill a job vacancy, it can resume normal operations and save money.
Cost savings do not only come in the form of a faster return to productivity. A well-designed ATS can also reduce new-hire turnover rates by 40%. Studies show that new-hire turnovers cost businesses about six to nine months' worth of the new employee's compensation. For example, a worker who receives an annual salary of $40,000 will cost a company $20,000 to $30,000.
On the other hand, BuiltIn says hourly-paid employees can cost businesses about $1,500, 150% of a technical employee's salary, and 213% of a C-suite employee's compensation.
A LinkedIn article points to several factors impacting the real cost of employee turnover. The factors include recruiting costs, onboarding costs, lost productivity, lost engagement, training costs, cultural impact, and customer service and errors. Hence, it is safe to assume that businesses tend to lose more than BuiltIn described.
Applicant Tracking Systems empower businesses to fill positions faster, allowing them to resume productivity and generate revenue quickly.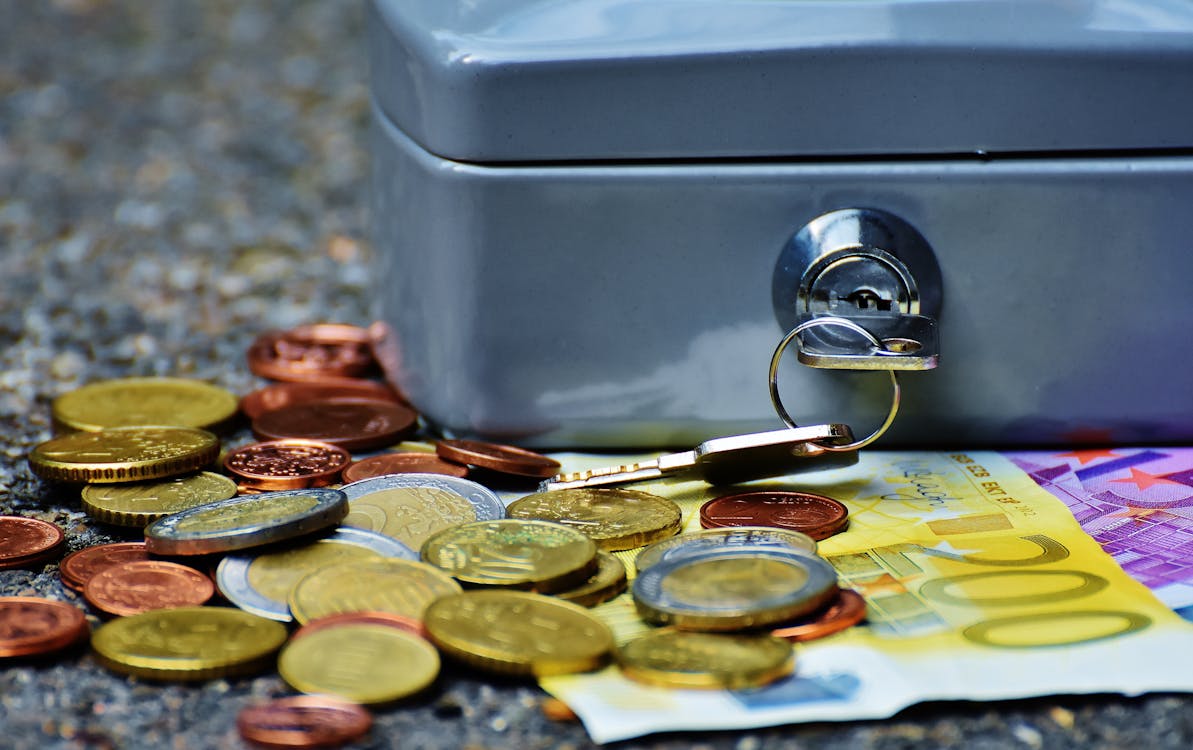 Automatically Posts Jobs
Answering the question of how many companies use ATS requires an understanding of what this technology can do. An ATS shortens a company's time-to-fill metric from 42 days to 32 days. How?
Posting job vacancies is not as straightforward as it looks. Recruiters and hiring professionals must prepare the job post and choose the best platform to advertise the opening. It can be on popular jobs boards or even on social media networks.
More than 17 out of 20 (86%) job seekers use social media to look for new employment opportunities, with 35% learning about such openings on social media. Unsurprisingly, more than nine out of ten (92%) businesses post their job vacancies on social media.
Unfortunately, choosing where to post the job vacancy remains a challenge for some businesses. Some jobs boards attract more visitors than others, making them the preferred sites for job seekers. Companies that fail to post on these 'preferred' jobs boards might miss the chance of landing the best talent for the vacant post.
An ATS empowers companies to automatically post job openings on popular jobs boards, allowing them to attract the best candidates for the position.
More Efficient Candidate Selection
One issue about sifting through hundreds of job applications is it is easy to overlook a crucial detail. It is not uncommon for hiring professionals to miss a job candidate because of the sheer volume of resumes and job application documents they must pre-screen. Unfortunately, missing a candidate can deprive the organization of the talent it deserves.
Applicant tracking systems allow employers to input keywords to scan and pre-screen job candidates. It matches crucial items to a job applicant's information, enabling hiring managers to cherry-pick among hundreds of job seekers.
ATS organizes job candidate data into predetermined evaluation parameters. For example, there is a field for each skill, education, and job title. The system extracts these pieces of information from the candidate's resume and populates the ATS database fields.
The ATS also empowers hiring managers to field screening questions, enabling them to find better talents. Some ATS also allow users to devise scoring rules that put more weight on certain questions. The system automatically ranks job candidates according to their weighted average, letting employers and hiring managers access only the top talent.
Fast-tracks Resume Screening and Evaluation
An eye-tracking study shows that recruiters and hiring managers need only 7.4 seconds to determine if a resume is worth evaluating further. Although some might spend more time evaluating each resume, it is clear that going through hundreds of application documents is tedious.
The good news is that an ATS can execute a resume filtering function, allowing hiring managers to evaluate only those applicants that meet the predetermined criteria. The technology scans application documents for job-specific words or phrases and 'scores' them on a 0-100 scale. ATS ranks the resumes by score, empowering recruiters to examine only the top ten percent or so.
A well-designed ATS can scan thousands of application documents in seconds, weeding out candidates who do not meet the absolute requirements. The result? A pool of highly qualified candidates that hiring professionals can examine further.
Increasing the ATS adoption rate and answering the question of how many companies use ATS is a cinch if organizations appreciate this ATS advantage.
Improves Brand Reputation
Some companies think that an ATS is only beneficial in systematizing recruitment and hiring processes. They do not recognize that this technology can improve brand image and reputation. After all, close to seven out of ten (69%) unemployed people would rather stay unemployed than apply for a job at a company with a bad reputation.
An Applicant Tracking System enables a business to put its best foot forward and build a positive image in the eyes of the public. It automates communication with the best talents, avoiding missing highly qualified candidates. The system also facilitates job listing on preferred jobs boards, connecting job seekers to the company's unique employment portal. Overall, it conveys a sense of professionalism no job seeker will miss.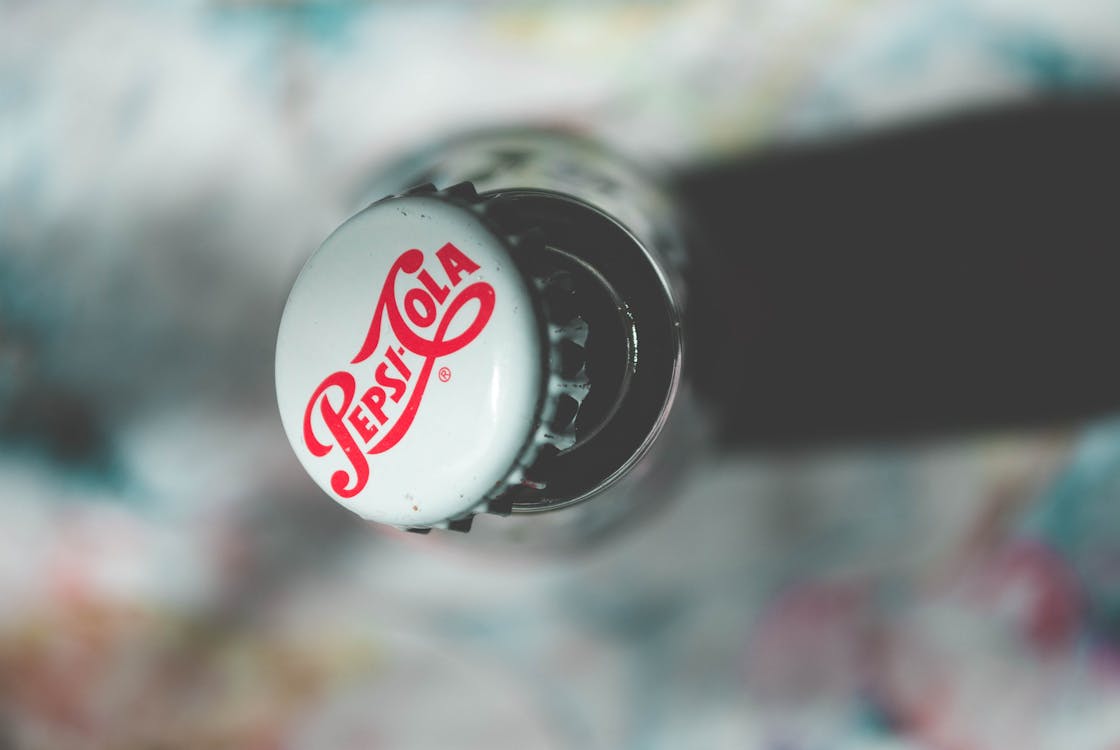 Improves Collaboration
How many companies use ATS? The current ATS adoption rate is 35% for small businesses, 89% for larger corporations, and close to 99% for Fortune 500 companies. However, there is a strong likelihood these figures will increase if non-adoptees learn that ATS can improve collaboration.
Hiring the best talent is not a one-person task. Other people in the organization also have a say on who to hire and the conditions for employment. For example, a hiring professional might facilitate talent pool creation, but a unit manager can provide input on the characteristics or attributes the department expects from a new hire.
Hence, it is not unusual for different organizational personalities to want to examine candidates. ATS technology allows multiple decision-makers to share similar job candidate information without leaving their offices or requiring the HR department to furnish individual copies of pre-employment screening. They can discuss their evaluations of each job candidate before deciding on who to hire.
Leverages SMS Recruiting
Mobile Monkey says nine out of ten people open SMS messages compared to one out of five email recipients. This statistic shows the growing importance of SMS or text recruiting. It is a technique that guarantees better job candidate engagement, improving the connection between companies and the best talents.
ATS allows for seamless SMS integration, empowering hiring professionals to schedule job interviews, follow up on supporting credentials, and give feedback on the hiring progress. Firms that do not use ATS risk falling behind, leaving them with only the scraps from a highly qualified talent pool.
It is another reason organizations should consider using ATS and improve the answer to how many companies use ATS.
Complies with Labor Laws
The Equal Employment Opportunity Commission (EEOC) requires companies to observe federal laws prohibiting discrimination in recruiting and hiring new employees. Organizations that violate these laws are subject to fines. For example, the EEOC fined the American Dental Association $1.95 million for discriminating against disabled and elderly persons. In 2015, the EEOC also fined Target $2.8 million for racial discrimination in the company's hiring tests.
ATS vendors design their programs to meet legal requirements against discrimination, protecting companies with ATS from potentially costly lawsuits. For example, a rejected job candidate might sue a company for alleged discrimination during the hiring and recruitment process. The ATS serves as evidence supporting the organization's claims that its processes comply with regulatory and legal standards.
Facilitates Onboarding Process
The best ATS platforms have an onboarding portal, allowing HR professionals to consolidate candidate documents and credentials. New hires can log into the portal, review the data, and securely sign the digital paperwork. They can also use the onboarding platform to stay abreast of company guidelines.
Some ATS allow synchronization with payroll, ensuring timely compensation for the new hire. Hiring managers can also add, edit, and manage other tasks in the ATS, improving documentation completeness and accuracy.
Understanding HRIS and Why Businesses Should Have this Technology
The answer to how many companies use ATS reflects the number of businesses that want to improve their recruitment and hiring processes. On the other hand, Human Resource Information System (HRIS) empowers organizations to manage more technical and tedious HR functions.
One can consider HRIS a central repository of all employee-related data, such as employee demographics, workplace information, department and pay scale, remuneration and benefits, and other pertinent work-related information.
Like ATS, HRIS helps companies comply with regulatory requirements, such as the Worker Adjustment and Retraining Notification (WARN) Act and the Health Insurance Portability and Accountability Act (HIPAA). It allows organizations to avoid costly lawsuits that can also undermine their credibility and tarnish brand reputation.
HRIS organizes everything a company needs about and for its employees, eliminating the need for space-consuming filing cabinets and tedious manual processes. Searching for employee-related data is straightforward and a cinch, allowing decision-makers to access crucial worker-related information.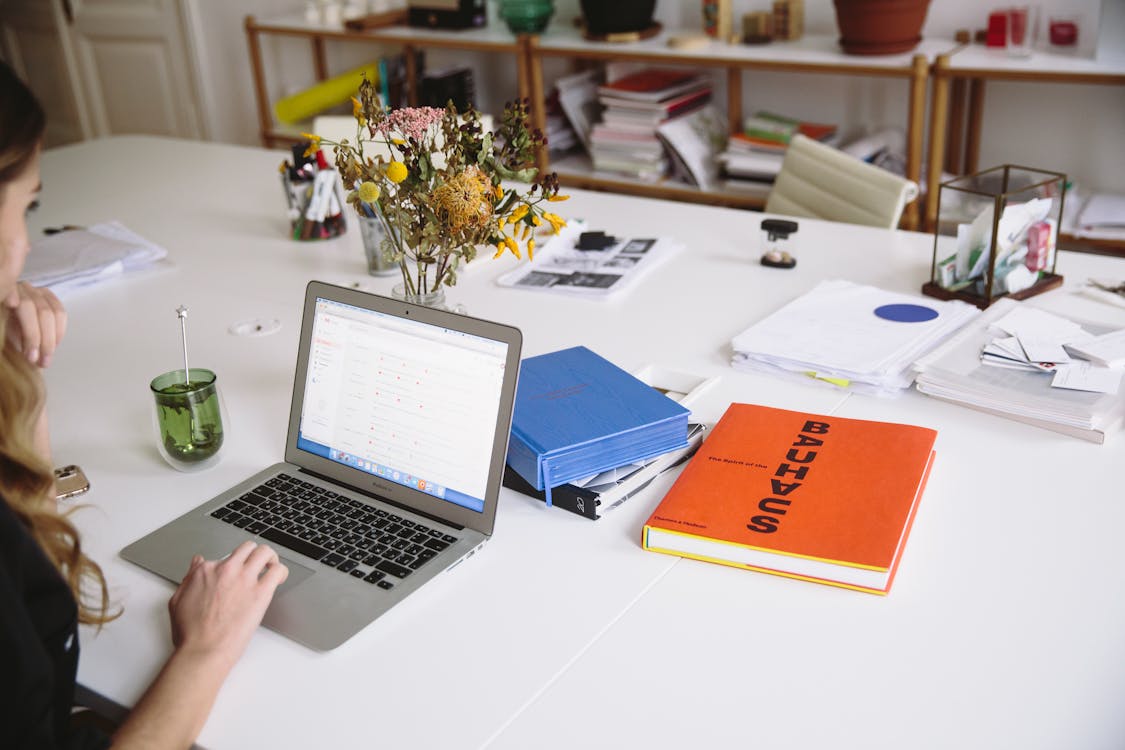 Companies with advanced HRIS free their HR professionals from time-consuming and tedious HR functions, empowering them to focus on developing and refining cutting-edge HR strategies. They can formulate HR initiatives that promote and strengthen business culture, increase business outcomes, boost organizational productivity, and reduce employee turnover.
Employees love working for companies with HRIS because the system guarantees a quick and seamless onboarding process, ensures a more robust career growth, and offers multiple opportunities for obtaining a better employee experience.
Final Thoughts
How many companies use ATS or HRIS? The current figure stands at 99% for Fortune 500 companies, 89% for large corporations, and 35% for small and medium-sized enterprises. High-performing corporations have a high ATS adoption rate compared to startups and small businesses.
However, the silver lining here is that more companies will realize the value of having an Applicant Tracking System or a Human Resource Information System in their respective organizations. Not only do these technologies simplify, secure, and organize recruitment, hiring, and other human resource management functions. ATS and HRIS also improve brand reputation and protect against costly lawsuits.
Photos credit PEXELS