Unfortunately, people's workplace writing skills have deteriorated in the past few years, especially since more people has become too dependent on autocorrect, text-speak, and emojis to express their ideas.
Moreover, writing is a skill that many people don't consider when they want to boost their careers, but you should know that it's important to know that good writing skills is vital for optimal performance and success in any profession.
It doesn't matter if what you're composing is an email or a 50-page report. That's because excellent communication skills through writing don't only benefit your company but also you as an individual.
Aside from that, your writing skills can make a lasting impression and position you positively during your stay in the company. With that said, you might be wondering what other things writing can do to your career. So without further ado, here are some of the reasons why excellent workplace writing skills are essential:
14 Reasons Why Good Writing Skills in a Workplace Are Important
1. It Secures Jobs
Having good writing skills in your workplace can help you have new opportunities at work. In turn, these opportunities can help you reach your goals and develop yourself in your chosen career.
Excellent workplace writing skills also help you better express yourself, so you can make your message more concise and clearer. As a result, you stand out from your colleagues.
They will also be more impressed. This means you also have a higher chance of getting better positions in the future if you work on your writing skills. You can obtain the job you've been waiting for so long when you write well.
2. Better Communication
One of the best advantages of having good writing skills in your workplace is giving you the chance to communicate better with others. After all, people who write well are usually better at expressing themselves.
These people also tend to deliver themselves clearer in front of others than those who can't express their opinions well. You can also make a good impression when you prioritize honing your workplace writing skills.
Others will want to hear and speak to you more because you are considered someone knowledgeable.
3. Improves Your Professional Relationships
Your writing skills can also determine how well you develop professional connections at your workplace. Because you live in a highly developed world, communication is often done through text messages and emails. This is why you must have the ability to choose the right words to send your message.
If you have above-par writing skills, you can create professional relationships. If not, you break yourself in your workplace and do the opposite. Simply put, giving importance to workplace writing skills can get you the best deals at work.
4. Improves Your Credibility
People who have above-average writing skills are often considered more credible. For example, try to imagine trying to understand a text message or email from a colleague who has poor communication and language skills.
You likely won't want to communicate with a co-worker like this. That's why it's essential to have the right communication skills, and one way to do that is to work on your workplace writing skills.
Well-written documents free from punctuation, grammar, and spelling errors are powerful. It doesn't matter if it's a short email or a comprehensive report because excellent writing skills can boost your credibility quickly.
Your colleagues and superiors will also have a more favorable impression of you because of your writing skills. Your writing skills can highlight how professional you are when you place importance and take the time to put together well-written content.
5. Establishes Your Authority
If you want to show yourself as an expert to others, you can work on your writing skills. You'll be able to display your knowledge by writing and publishing content that demonstrates your writing ability easily.
Writing and publishing articles doesn't only give more exposure to your company, but it's also a great way for you to earn more. You can also expand your network. When someone tries to search you on Google, they can see your published works.
However, when developing your workplace writing skills, you have to keep in mind to have clear plans and goals. It would be best if you wrote about topics related to your field. More importantly, you should also ensure you're focused on working on the plans and goals you set.
6. Solidifies Your Online Presence
Companies are focused on presentation. So, owners strategize on how to have an effective presence online. Having a solid online presence can help their products or services to be discovered by potential customers.
One way to achieve this is by creating blogs, social media accounts, and websites. However, keep in mind that creating good content is crucial on these platforms.
You'll become indispensable in your company if you can present your company positively and convince people to try to avail your products or services through your workplace writing skills.
7. Showcases Your Value as an Employee
Some likely people are in the same industry as you who have the same work. However, not all can explain themselves accurately to others.
If you're one of those who can express themselves well through writing, you can easily make manuals for your workplace. It won't be difficult for you to document your company's processes and produce newsletters, press releases, and other company communication.
Good workplace writing skills can highlight your value as an employee, making you more difficult to replace.
8. Creates a Career
Another advantage of having good workplace writing skills is developing a new career. Unlike most employees who dread going to work, you'll be more motivated because you want to pursue your new career in writing.
If you want to write a book, you don't need to be a pro. You can start small and work your way up from there. Of course, aside from your writing skills, you need the knowledge to be able to produce quality content. You can start by creating technical manuals for your company.
You don't have to be an expert to write one. All you need is some knowledge, good writing skills, and writing those things that will easily bridge the gaps.
9. Improves Your Finances
Your writing skills can generate more money. Many writers, such as copywriters, make money through their profession. With the right skills, you can earn from writing. While working on your company's blog, you can also create your blog.
Aside from that, many companies offer higher pay when they see good talent, such as writing in their employees. If you place importance on your workplace writing skills, you're more likely to be promoted more quickly.
10. Attracts More Clients to Your Company
Another reason to value your workplace writing skills is that you can attract more clients with good writing skills. More people will read your content and take an interest in your company if you have good workplace writing skills.
In turn, the clients will become more interested and focused on you and your company when you have exceptional writing techniques.
You'll also find it easier to finish your tasks at work because you can be more straight to the point with your message. For instance, you can make more attention-grabbing and friendlier proposals when you write well.
11. Boosts Your Confidence
Do you want to be more confident in your workplace, position, or career? If so, putting more effort into your workplace writing skills can help build your confidence.
Well-written content and documents contribute a lot to your company. Because you can impress your colleagues and superiors with your work, you can feel more confident in your abilities.
12. Refines Your Thought Process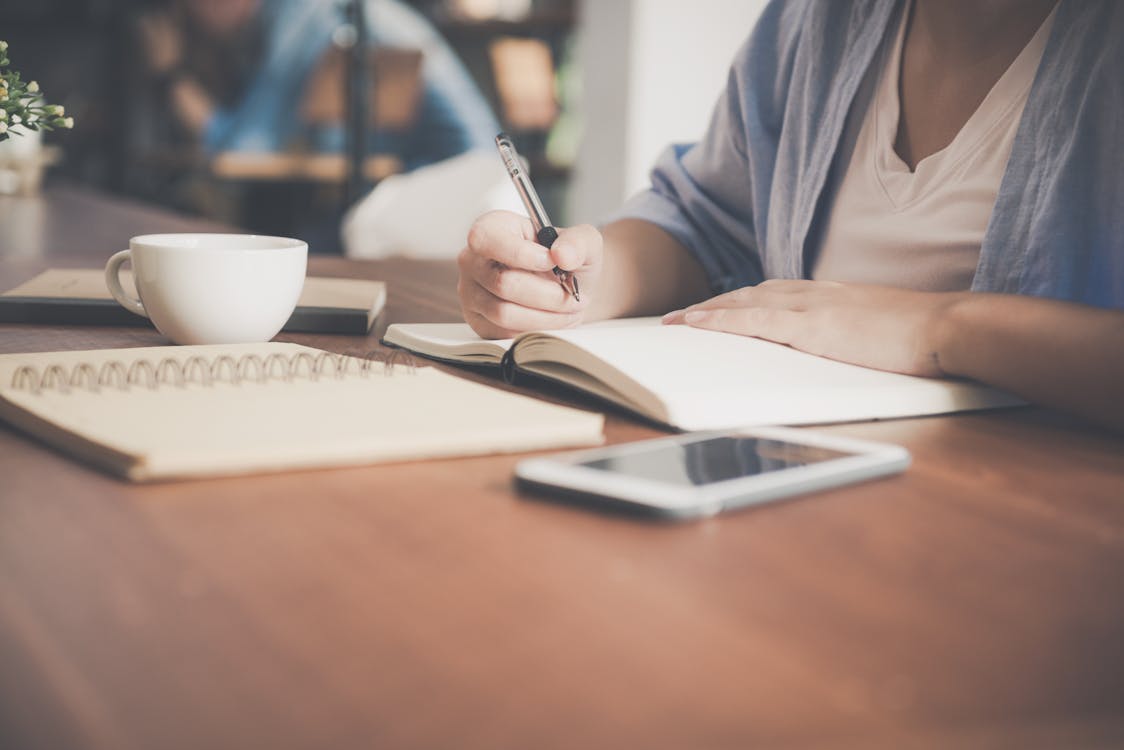 At work, your brain works a lot for many hours. This can result in having disorganized thoughts. When you work on your writing, you can better straighten out your ideas. Having a more refined thought process is not only advantageous at work but also in many other life aspects.
13. Demonstrates How Well You Connect with Others
One critical component in the workplace is excellent communication. If you can send your message across clearly to your colleagues, you provide them with good communication of your targets and goals. Written material is crucial not only to your co-workers but also to your company's clients.
On the other hand, poor writing skills can undermine your work which might not get you the value you deserve. So, when working on your communication, you must prioritize workplace writing skills and do it properly.
14. Provides Better Clarity
When you communicate crucial work information, you must deliver the message properly so that you can get the response you're expecting.
Because there are different writing approaches and styles, you need to put effort into your workplace writing skills so that you can address various people and issues accordingly.
Workplace Writing Skills Examples
Some workplace writing skills need specialized knowledge, and some only need passion and creativity.
Now that you know why you should place importance on these skills, it's time to learn what writing skills you can develop:
When you work on researching skills, you can start by taking notes and gathering answers from trusted sources. You can then review the information you've collected and create conclusions from it. Then, you can produce quality content from your research.
All types of writing begin with research; this is truer when the topic is unfamiliar to the writer. It's not always easy to find reputable information sources, so knowing how to do it is valuable.
Outlining is one of the important workplace writing skills to learn because it can determine your content's flow. Skilled writers outline what topics they need to include and arrange them.
Therefore, when you learn this skill, you can be guaranteed that the way you present your ideas is organized. It's also easier for your reader to understand your reason for your writing.
One of the necessary steps in writing is editing. Editing helps you make changes to inevitable grammatical and typing errors. It doesn't matter if you're writing a simple email or a comprehensive proposal; editing is a necessary skill for this.
You'll need to read your work from a different light and make revisions where needed. You can also review the words you used to see if you used the right tone.
Doing this helps you understand if you can achieve your objective in your writing piece. You can make your work better through editing because you see it from your reader's perspective.
Another crucial workplace writing skill is reading comprehension. You can better understand and respond through writing and discover more ideas if you have this skill. You can produce compelling written work when you can read and absorb new ideas.
It's also easier for you to make revisions in your work since you know the tone needed. Aside from making you an avid and competent reader, having reading comprehension skills can develop your skills as a writer.
Time management is an important skill that many writers need to learn. After all, no matter how your good content is, it holds no value if you don't submit it on time.
Spending much time on editing is not a good practice for effective time management. So, if you want your writing to have a good impact at work, you must get it done on time.
If you can work on your time management, you will understand the main ideas, spend ample time researching your subject, and produce quality content fast before publishing it.
Uninteresting and valueless content can make you feel down when you don't put importance on time management.
Conclusion
At this point, you should already understand why you should place importance on workplace writing skills and what skills you need to improve yourself on. You have to keep in mind that the benefits of having great writing skills are not limited to your workplace. Rather, it's something you won't be able to function without. Good workplace writing skills can help you succeed in your work, especially when you back these skills up with reading.