Talent analytics has been around for a few years now, and while business leaders are aware of the value it offers, only a few organizations embrace this concept entirely. In fact, a Deloitte survey shows that only 4% of companies possess predictive talent analytics capabilities, with 14% of them having a program and 60% wanting to build a plan.
Before we get ahead of ourselves, let's talk about talent analytics and how it can help organizations.
What is Talent Analytics?
Talent analytics is a platform that produces insights in the workforce, whether for your potential hiring pool or current employees. We use these insights to better understand the strengths and weaknesses of employees and candidates, learning how the latter can be improved. Such analytics will also show what motivates potential hires and current employees, all of which are necessary to adopt strategies that will enhance productivity and performance.
Simply put, talent analytics refers to the analysis of employee and candidate data, which are facilitated through tech and statistics. The aim is to make better business decisions based on the results.
Talent analytics also comes in different names, such as human resource analytics, workforce analytics, people analytics, and human capital analytics. Regardless of what you call it, don't let the names confuse you, as they all refer to talent analytics!
The Basic Components of Talent Analytics
Talent analytics software is divided into three major categories, which are: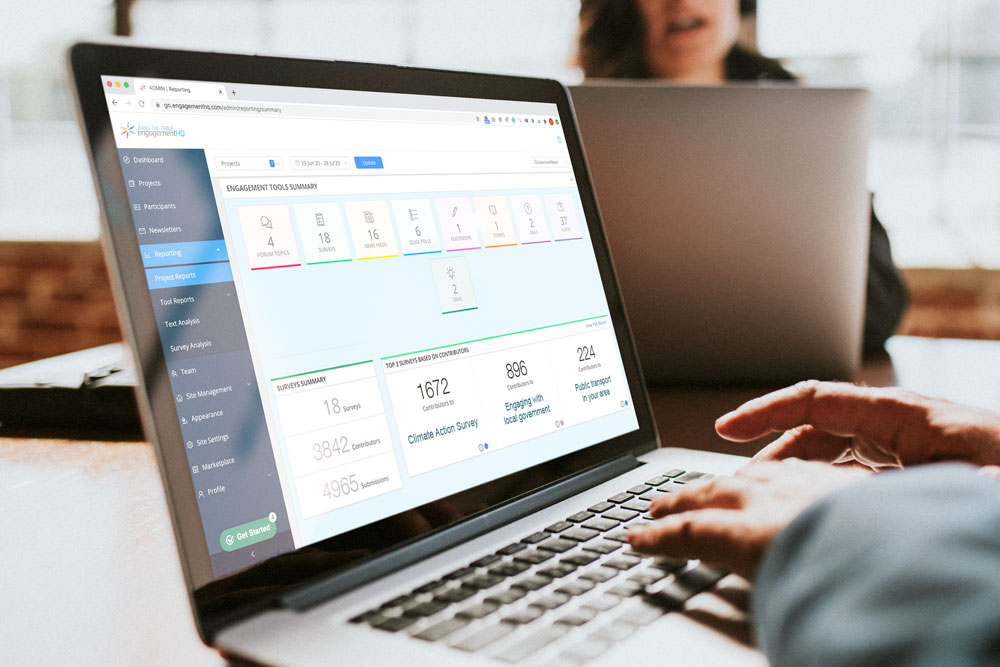 Hiring Analytics
Hiring analytics is used to analyze information candidates provide during the hiring process. Your software will flag crucial skills and requirements listed on the job application, resumes, and the interview process. As a result, you receive a shortlist of the top potential candidates without bias.
Ongoing Feedback Analytics
This would focus on the existing workforce, establishing if the organization has the best skills in all roles. It will also analyze team performance and identify any skills gaps.
This category is crucial in growth planning and succession, as you get to identify current employees that:
Possess leadership potential
Can do better in other positions
Can be upskilled
Are weak links that impact productivity
Optimization Analytics
This would bring together statistics from the two analytics mentioned above, producing predictive data so you can make informed decisions. Optimization analytics will allow management to determine the current situation and discover areas that require change or improvement, taking decisive action.
In general, talent analytics will help organizations select top talent based on factual information without personal bias. It will also help management identify any strengths, opportunities, and weaknesses to resolve. All these are important to measure and track because organizations today can't afford to create guestimates and make decisions based on a gut feeling!
Today's decision-making focuses on right now and must also anticipate the future outcome and probability. Accurate data will have decision-makers receive predictive analytics, giving them insight into what may happen. Furthermore, with the appropriate systems, organizations can have prescriptive analytics to understand the best solutions and options.
The Benefits of Talent Analytics
An organization's industry requirements dictate the unique needs, but implementing analytics is as vast as a team's creativity. When you implement talent analytics, you can completely change the recruitment and selection process policy.
But wait, there's more! Here are benefits that talent analytics offer, which can help refine hiring decisions while improving employee engagement, employer branding, profitability, and more!
Provide Better Hiring Insights
Talent analytics will look into all the skills, and information candidates provide throughout the hiring process. When companies list a role's essential skills and requirements, the software will base their results on this, creating an unbiased shortlist of the best candidates.
When a candidate submits their application, the software uses algorithms to scan the resume, screening for answers to the organization's questions. All the information will be analyzed and scored, so hiring managers receive a list of the top candidates to interview.
Track Hiring Metrics
Organizations can use talent analytics to track and analyze hiring metrics. You can use this data to better understand various important metrics, like the average time to hire, costs per hire, source per hire, and others.
When you keep track of those metrics, you can optimize the recruitment process, focusing your resources on required areas. As a result, you have more time concentrating on the broader business objectives instead of spending time on an inefficient hiring process.
Gather Continuous Feedback
When we say continuous feedback, we refer to how talent analytics can allow organizations to evaluate current employees, analyzing whether you have the skill base required. From there, organizations can assess the team's performance success and identify skills gaps.
Receiving continuous feedback about your employees allow you to focus on strategic workforce planning, aligning it with the organization's long-term goals.
Apply Predictive Analytics
Predictive analysis is sometimes referred to as optimization analytics, which allows organizations to combine insights so they can:
See their current situation
Identify what requires a change
Determine how to grow
Discover what requires improvement
Pinpoint what areas need action
You gain impartial information on the employees with the best talent and how to further garner such talents. Companies who plan on expanding need to review the existing expertise, assessing whether they possess the required skills base needed for growth. This can be done through predictive analytics, as hiring managers will be able to create forecasts for the future, predicting the skills necessary for new candidates.
Moreover, predictive analytics will empower organizations to make well-informed decisions in various areas, such as future hiring needs, employee retention, and productivity.
Improve Employee Retention Rates
Of course, you want your employees to stay invested in the organization since this would affect their loyalty, performance, and commitment to staying with you. Talent analytics can help hiring managers identify what aspects of the company culture the workforce enjoys and what they see as troublesome.
That way, hiring managers can take appropriate action to maintain a happy and motivated workplace, which increases employee retention.
Increase Profit
Organizations love and live on profit, with talent analytics helping increase it through integrating across sectors. You can pair it with talent analytics software from financial systems to time management tools, along with online training to development programs.
These tools will analyze if a company manages employee productivity well enough to generate profit. For example, a talent analytics tool will identify how many hours the workforce is paid, comparing it to the output and production levels. That's one of the ways that helps organizations see any patterns in overtime and payroll irregularities.
Furthermore, talent analytics help reveals any stock anomalies and fraud scares so that organizations will halt any potential issues.
Save Time
You won't have to merely guess where the problems are and how to fix them through talent analytics. You'll already have data-driven insights about the workforce, so you can focus on the things that really matter immediately. You won't waste time, effort, and money on initiatives that won't work.
Raise Employer Awareness
Strong employer branding is key to success in organizations, as that will make an organization stand out among competitors. Good employer branding will show potential hires and employees that the organization is worth working with and staying for.
Organizations that are clear about who they are, what they stand for, and how they expect employees to perform will likely attract more talents. And yes, talent analytics can track and improve employer brand, too! For instance, a talent analytics tool would generate data on how many people search the organization, the number of applicants, and a rising or dipping trend.
Organizations can adequately tailor their messaging, visibility, and external perception to attract top talents with all that data.
Wrapping It Up
Talent analytics provides a lot of benefits when optimizing employee performance. It can also empower hiring managers to choose more committed and better-qualified employees while providing data to back their decisions up. If you're ready to bring talent analytics to your organization, begin by centralizing all employee data and applicant tracking software.
If you would like to know more about talent analytics and other HR solutions to make better-informed decisions during the hiring process, contact us at HireNest and find out what we can offer your organization.