Recruitment couldn't avoid the disruption caused by the COVID-19 pandemic. But that might not be a bad thing!
Thanks to advanced technology and the Internet, it's possible to reach almost everyone around the world via virtual communication. This has opened up a plethora of opportunities for recruiters searching and hiring the most suitable candidates and top talents of their industry.
And today, virtual recruitment has become much easier, with recruiters using this process even more. Numerous companies use virtual recruitment with other recruiting strategies not just to reach remote candidates but to screen applicants before conducting in-person interviews.
Understandably, not everyone has dived into virtual recruitment just yet, or they need more help in garnering success. We've got you covered as we show you our guide to virtual recruitment, what it is, its advantages, and how to utilize it for success. Read on!
What is Virtual Recruitment?
Virtual recruitment refers to a hiring process taking place remotely, without meeting applicants and candidates in person. Instead, recruiters and candidates will rely on technology to conduct video interviews, surveys, assessments, and virtual events to evaluate everyone remotely.
The typical virtual recruitment process is like a traditional hiring process, but with crucial differences:
You can screen candidates over the phone of artificial intelligence, such as using chatbots and talent re-discovery.
Companies will employ online assessments and aptitude tests to identify candidates better suited for the organization based on a skillset and personality perspective.
The vital step in a virtual recruitment process is to conduct a video chat as an interview.
There are stages where we will use more artificial intelligence or internal promotional strategies throughout the process.
The Benefits of Virtual Recruitment
We can't undervalue the benefits of face-to-face interviews, as they do provide honest and personal connections. However, virtual recruitment strategies are becoming more common amid the social distancing measures worldwide, and recruiters are starting to see more of its advantages!
Let's explore what virtual recruitment offers.
Ensures Recruitment Continuity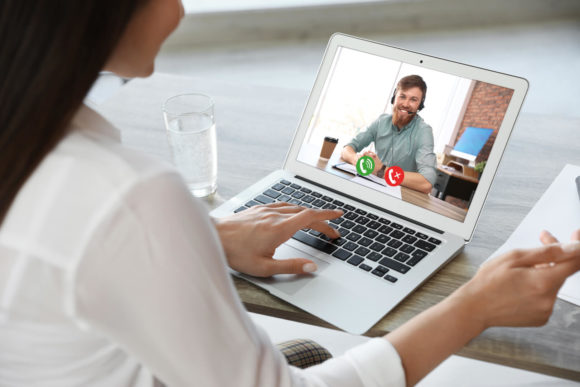 As discussed, the global pandemic has forced most of us to adopt a work-from-home setup and minimize the number of people in one physical location. This has accentuated our need for proper remote hiring strategies.
With an effective virtual recruitment process, recruiters can still continue searching, interviewing, hiring, and onboarding new staff. All you and your candidates need are a stable Internet connection and proper gadgets to conduct work.
Saves Time and Protects Schedules
Virtual recruitment allows recruiters to screen even more applicants and candidates in a shorter period, especially those who utilize one-way video interviews and online assessments. For example, you can use online competency tests to automatically rank candidates based on performance and schedule online interviews that fit around both you and the candidate's schedules without hassle.
Those who use traditional video interviews will also benefit from saving more time, as they can fit these virtual calls around busy schedules.
Reduce Time to Hire
When you're recruiting top talent, the goal is to hire the best possible candidate and get them started on their new job ASAP. Virtual recruitment gives you that advantage as it helps speed up the recruitment process entirely. Employers can quickly vet and shortlist more candidates in a shorter period rather than set aside more time to facilitate candidates, along with an interview panel for face-to-face interviews.
And when you save more time and money, virtual recruitment allows you to focus on getting the best possible candidate to hire, streamlining the process to connect with candidates easily. You get to learn more about them, their strengths, and their weaknesses.
Besides reducing the time to hire, virtual recruitment will also reduce paperwork. All the candidate records, from application forms to competency tests, are now in a digital format, reducing the burden of paperwork traditional recruitment usually has. Employers can easily go back and look at the candidate's application and other appropriate documents without entirely relying on capturing complete records through written notes in interviews.
Get Competitive Advantage
Virtual recruitment will show candidates that the organization is innovative and progressive, which potentially makes your business a more attractive option against competitors.
Most job seekers today are comfortable interacting online and expect that at least a few parts of the company's recruitment process are virtual, too.
Reduced Recruitment Spending and Expenses
An efficiently designed virtual recruitment process will help you automate many manual and redundant tasks. As a result, recruiters can focus on streamlining and optimizing the whole process, ensuring that the budget is used effectively to find and recruit the best talent.
You get to save a lot of time and money through online events, which are less expensive than hosting and attending physical job fairs or events. There are no accommodation or travel costs, too.
The company saves money on interview expenses and travel expenses for candidates from far areas. Furthermore, candidates get to save time and money from traveling to the office, which can improve their candidate experience.
Speaking of candidate experience, virtual recruitment will make it easier to communicate with potential candidates. Chatbots and other forms of technology can help answer applicants' and potential applicants' queries quicker, and with a streamlined process, they get to jump from one stage to another efficiently. Because of that, they get a better candidate experience, which helps with your employer brand and company success in the long run!
Minimizes Biases
When you streamline the virtual recruitment process, you have a more consistent approach, which is vital to provide every candidate with equal footing. It will reduce any common hiring biases as well. Hence, all candidates have a chance to be considered in your company, and you can get the best possible talent without bias being an obstacle.
You can also install artificial intelligence hiring tools that ignore demographic information like gender, race, or age.
Furthermore, virtual hiring allows a company to gain access to a global talent pool, efficiently recruiting the best talents from all parts of the world. You get to break any geographical barriers your company has, extending your reach for talents wider than the traditional methods we once used.
Are There Limitations to Virtual Recruitment?
With all that in mind, it's also important to note that virtual recruitment has its caveats, which recruiters and HR teams can easily mitigate with preparation. Here are the limitations to consider and watch out for.
Challenging to Gauge Culture Fit
Since you won't have candidates come into the office for an interview and introduce them to the office and team, it's more difficult to gauge whether they can complement the company culture.
Candidates may accept the job offer only to discover that they don't fit in the workplace environment or team, or vice versa. As a result, the mismatch can lead to early exits. Misaligned candidate expectations are one of the major causes of early attrition in entry-level positions.
That said, you can use recruitment software to showcase the company culture and assess the job-candidate fit before you send any offers.
Candidate Experience May Suffer
When you're solely using virtual recruitment strategies, your candidates may not feel as engaged and valued compared to the in-person hiring process. This is especially true for those conducting one-way communications, which is a somewhat detached approach.
To prevent candidate experiences from suffering, you must have unique virtual recruitment ideas that focus on providing a more interactive experience. It's also essential to give applicants an avenue or platform to ask questions to eliminate any form of aloofness associated with the virtual hiring process.
Technology Issues
Virtual recruitment will heavily rely on technology, so both employers and candidates are dependent on systems to work smoothly. Unfortunately, technical issues can prevent a smooth process, such as poor Internet connection, your systems failing without backup data, and the like.
Prevent technology issues from negatively affecting the hiring process through extensive system testing and preparing a fallback plan for just-in-cases.
Higher Volume of Applications
Virtual recruitment will remove geographical barriers, so you'll attract more job applications. While this is great, it can also be challenging to filter out which candidates can move on to the next step and become interviewed, taking more time and manpower.
To help gain more suitable candidates and fewer applications from less-qualified candidates, you can clearly describe job specifications and outline the required qualifications and experiences.
The Legal Considerations for Virtual Recruitment
Whenever and however you recruit candidates, the company needs to abide by the law. Data protection is crucial, and you need to comply with your country's local laws and regulations.
Just like with the usual job postings, you must take precautions that the descriptions are non-discriminatory as per laws. Your job posting mustn't indicate any preferences for applicants according to specific attributes like:
Age
Gender
Race
Religion
Marital status
Disability
Political beliefs or affiliations
Furthermore, when interviewing candidates via video conferencing software, you need to interview everyone fairly, following all legal requirements. It's crucial to present your organization as compliant and use professional language.
Tips to Have a Successful Virtual Recruitment Process
Now that you know the importance of virtual recruitment and how to solve any limitations, what can you do to be successful with your virtual recruitment strategies? Here are tips to follow:
Build a Recruiting Tech Stack
What do you need to have a smooth and successful virtual recruitment process? While you can hire people through email and video conferencing software alone, many valuable tools can improve the hiring outcomes, such as:
Real-time video interviewing software
Applicant tracking system
Automated job posting tools
One-way video interviewing software
Automated messaging systems for candidates
Tools to test skills
Candidate screening tools
Tools related to virtual onboarding
Surveying tools for candidate experience
Automate Wherever Possible
Virtual recruitment strategies have many opportunities to automate. You can free up a lot of the recruitment and HR teams' time by automating specific tasks like job posting, communication, feedback, screening, and onboarding.
Just make sure that you continue prioritizing candidate experience as you automate the virtual recruitment process. Don't implement efficiency improvements, benefiting the hiring team, only to worsen the candidate's experience!
Attract Candidates with Benefits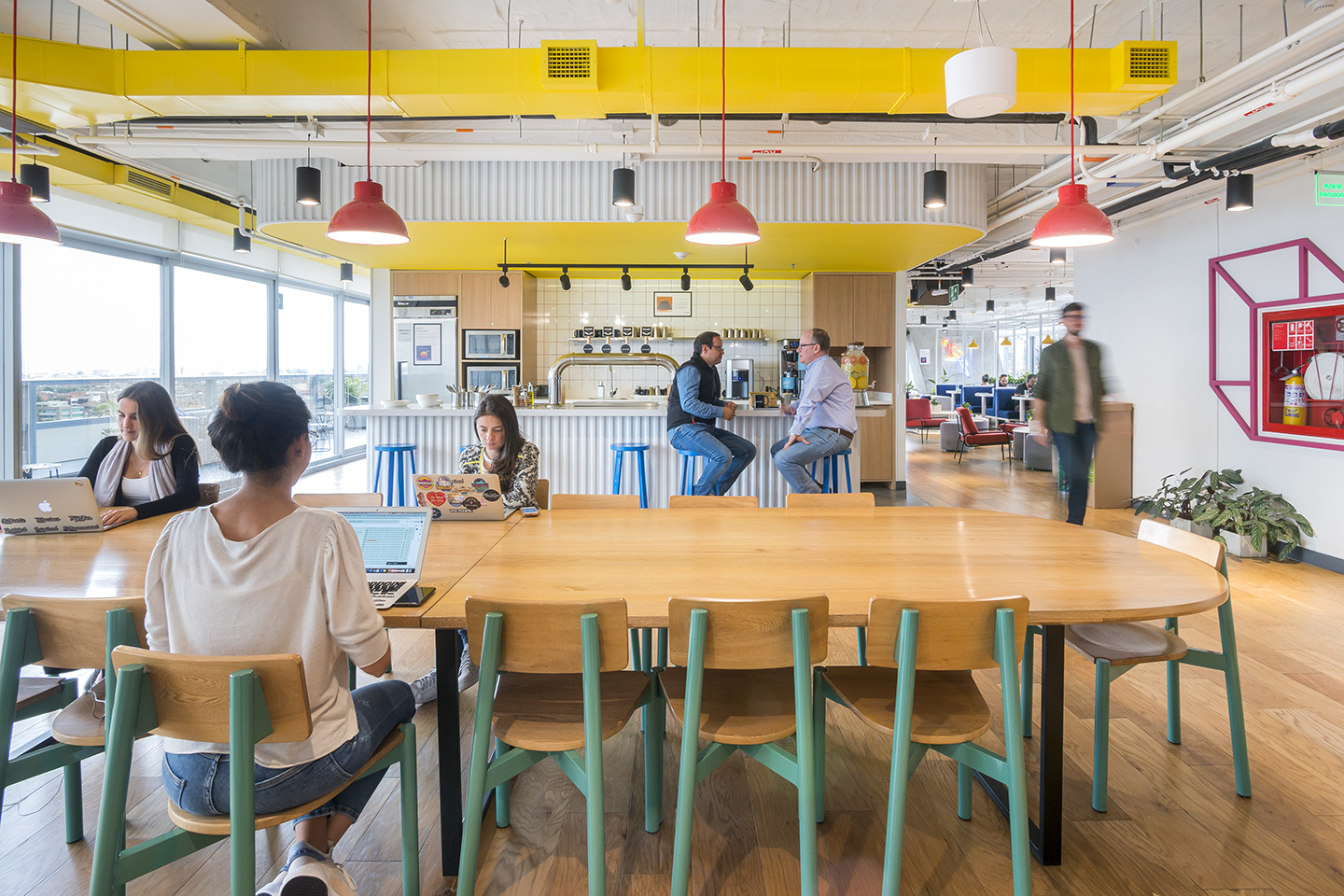 Besides the salary, numerous benefits employers use for attracting job seekers were centered around the physical office, such as a nearby café, office gym, game room, among others.
Since virtual hiring will most likely mean working remotely, employers must think creatively to replace those benefits with other ideas like access to shared working spaces near them, access to top digital tools, or subscription to online training programs. After all, remote workers need reassurance that they receive equal benefits and opportunities as their in-office colleagues regarding promotions and career development.
Set Expectations and Communicate Well
Give the candidates all the information about the virtual recruitment process and expectations. Tell them about the dress code for interviews, if any, tips on using virtual tools as part of the hiring process, and inform them of the timeline and following steps.
Efficient communication won't mean burdening recruiters and spending more time! You can utilize automated candidate messaging tools when scheduling texts and emails. Alternatively, you can use a chatbot to answer any frequently asked questions.
Share the Time Zone Burden
If you're recruiting across time zones, we recommend sharing the burden of early mornings and late nights. For instance, if you conduct two rounds of interviews, the first one can be done later at night to accommodate other people's time zones.
Promote the Workplace Culture and Values
During face-to-face interviews, candidates would have the opportunity to see the workplace culture when entering the office. They get to see the facilities, employees, and other factors making up the culture.
This is challenging during a virtual recruitment process but still possible. You can use the job descriptions, interviews, and onboarding process to promote the company's values and culture. Show them what it's like working in the organization with a day in the life video or host virtual recruitment events on the company's official social media account.
Reduce Bias
There are different ways to reduce bias when recruiting people virtually. You can use blind resume reading software and screen candidates with skills testing rather than resumes.
You can also reduce bias during the interview by asking all the candidates the same and standardized interview questions, assessing everyone them the exact same way. Also, conducting a panel interview instead of one-on-one promotes fairness and reduces bias.
Try One-Way Video Interviews
One-way video interviews can save time when you have a high volume of suitable applicants. It can remove scheduling conflicts and allows reviewers to assess pre-recorded interviews at the best possible time. Also, each candidate will answer the same set of questions, which reduces bias. Just make sure you set up all the candidates for success by offering them tips to practice this interview method.
Use Skills Testing
We recommend incorporating skills testing in the virtual recruitment process to identify the candidates who can perform the job before hiring them. These tests help recruiters discover the best-qualified candidates based on how they perform challenges and tasks specific to the company. Top performers will move on to the interviews stage afterward.
Make sure you test the candidates for their virtual working skills, like technical acumen, communication, time management, and self-motivation.
Gather Feedback on Candidate Experience
Survey successful and unsuccessful candidates, asking them about what went right and wrong during the process. You might find candidates revealing certain areas of improvement, like communicating too much or not enough, confusing or lengthy application process, poor video interviewing experiences, poorly written job descriptions, among others.
This allows you and the team to know what to do the next time you have an open position. It will also let candidates feel heard, which increases their candidate experience.
Use Virtual Recruitment Tool Analytics
Utilize analytics capabilities from your tech stack so you can track and monitor metrics and KPIs like understanding:
Time to hire
Cost to hire
Where candidates would likely drop out from the application process
Where candidates are sourced from
And many more relevant metrics
When you have the data, identify opportunities to improve efficiency while focusing on candidate experience.
Always Have a Plan B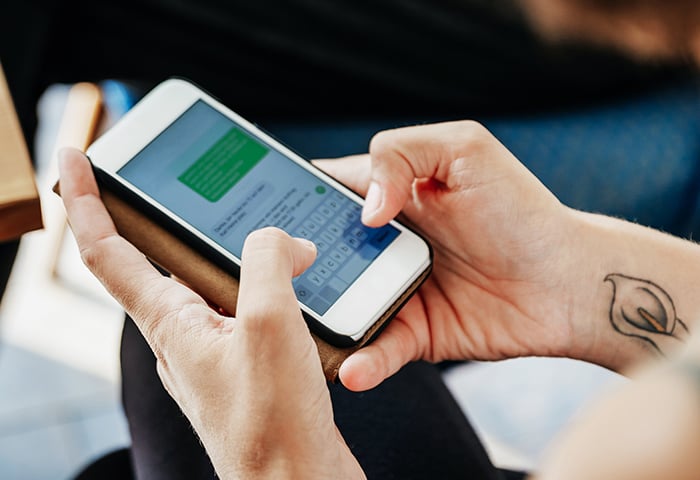 Video conferencing tools are reliable, but there are times when things inevitably go wrong, like poor interview connection. In case these things happen, have a plan B and communicate it to candidates before the interview itself.
Plan B may involve emailing the candidates if they need to reschedule their interview or continue the discussion using another channel like a phone call or instant messaging app. Don't judge or blame the candidate for any connectivity or technological issues and glitches experienced.
You can even use this as an opportunity to assess how they can deal with a larger crisis. Did they look panicked or remain calm the entire time? This has you know more about who you may hire!
Wrapping It Up
Virtual recruitment now plays a significant role in the HR process for businesses due to the global pandemic. However, even as we enter a new normal, we'll continue seeing the practice develop over time as it offers numerous advantages and opportunities.
We hope that our guide on virtual recruitment informed you of the pros and cons behind this strategy and how to implement it successfully. Don't wait any longer, and begin using virtual recruitment as a way to gain top talent for your organization! If you'd like to share your insights on virtual recruitment, feel free to contact us or engage with our community.