Strong and positive employer brands can make an organization stand out in the highly competitive hiring market. And regardless of whether or not you created a strategy behind it, your organization has an employer brand already.
This brand will reflect the reputation an organization holds with key stakeholders, employees, and even job seekers, which is why it's essential to build a detailed, practical plan to maintain and manage that reputation. Once you do, then a good employer brand will pay off in so many ways.
Regardless of your employer brand and where the strategy stands, it's essential to continue learning how else you can improve it. Check out these tips and tricks to enhance employer branding so you can achieve top talent recruitment!
What's the state of your employer brand?
Before you even get started creating or overhauling employer branding strategies, you have to review what the organization is currently doing. That way, you can understand the tactics that work and what requires improvement or redirected in the future.
Here are tips to get an overview of the employer brand:
Review employee reviews
The best place to begin is to check employer review websites and other best places to work rankings, looking for your organization. These websites will give you more insight into current and former employees' thoughts of your organization and employer brand.
If you haven't yet, respond to all those employee reviews, which show reviewers and those who read the review that you care and appreciate all feedback.
Continue collecting feedback by surveying current employees and identifying why they stay in the company and why they might consider leaving. You can also ask about how they heard about the company and applied, along with feedback regarding the hiring process. Doing so will provide insight into the platforms attracting top candidates.
Monitor key performance indicators
To make sure all efforts move the needle, establish the metrics you plan to track. Once you review your current employee brand's state, you'll get a proper idea of what to improve.
Consider these recruiting metrics:
Application rate
Employee satisfaction
Retention rate
Source of hire
After selecting the metrics, you should monitor, establish a baseline, creating a tracking schedule to help measure the results of the efforts throughout the following months and years.
Identify candidate personas
Each time you have a new job position, it's crucial to create a candidate persona, which helps identify the most suitable person when you see one. Such personas also help indicate how and where you can use employer brand to attract the best talents and candidates.
But how?
Candidate personas must include important information like skills, expertise, online presence, and geographical location. All this information lets you narrow down the platforms most top candidates likely frequent.
For instance, if you need an experienced software developer, you'll most likely connect with suitable talents from platforms like GitHub compared to Instagram. But if you need a marketer, places like Facebook and Instagram are some of your best bets.
Establish core values and mission statement
People are starting to care more about the company they work for and how their job impacts the organization and the world! If you haven't yet, we recommend including the organization's core values and mission statement in job descriptions, your official webpage, and social media accounts.
If it's been a long time since creating the organization's core values and mission statement, it's best to review them to make sure they match the current company vision and culture for the brand.
You can create or rewrite the company values and mission by focusing on seasoned employees working for the organization for a long time. With the group, list down the core elements making up the organization and the vision, honing in with data to discover any commonalities.
Research the competitor
To beat the competition, you must know more about them by learning their strength and weaknesses! The optimum method to learn about your competitors is to act as job seekers, mainly acting as your candidate persona. Search and visit your competitors' platforms, using the search engines and typing queries like you would as a job seeker.
If possible, check your competitor's content, focusing on those with a lot of engagement (likes, comments, saves, and shares). Also, look at the content where you might see any repeat content or ideas, which indicate what strategies work even if you can't check the exact metrics gauging the competitor's success.
Refine employer branding strategies
Once you have conducted all research based on your current strategy, company review websites, internal employees, as well as your competitors, it's time to begin creating or refining the organization's employer branding strategy.
A detailed candidate persona can show you where to focus efforts, while the organization's mission statement and core values can narrow down the messaging.
Enhance the internal employer brand
Remember that all of our employees are the organization's number one asset. After all, they know the employer brand and will impact all aspects of the business all the way from the top to the bottom.
To improve the organization's reputation for job hunters, we recommend first managing the internal employer brand. You will have an organically strong internal employer brand when you hire the most suitable candidates and offer an accurate and clear employee value proposition.
Survey employees, hearing how they talk about the organization as their employer and why they choose to work here. Go a step further and ask if they dislike anything about the company and what they would change or suggest.
Be sure that you gain insight from everyone in the company, especially those in leadership positions who act as the guiding force behind the organization's internal employer brand. Remember, these are the ones who have the best abilities to discover any pain points, eliminating them before they even appear or escalate.
As you continue building and evolving the employer brand, continue to update the internal team about any changes and progress in the company. That way, they are better equipped to help with any efforts, ensuring the content and messaging stay on brand regardless of where and how the candidates will learn about the organization.
Invest in company culture
The employer brand must broadly reflect the organization's culture. If you have poor work culture, it can reflect negatively on the employer brand, affecting aspects of the business. With a strong company culture, you'll have a better time maintaining employee happiness and employer brand.
Regardless of the state of an organization's culture, it's best to try new organizational culture ideas to continue improving the overall experience for the employees and candidates applying for open positions. Furthermore, the better the company culture is, the easier and more enjoyable it becomes when creating excellent content around employer branding.
Improve the benefits and perks
Throughout the employer branding strategy, you must highlight the aspects of the employee value proposition resonating most with job hunters. The top things job hunters look for when considering applying and accepting a job are the salary and benefits. Besides that, applicants experience a frustrating thing as they search for employment when companies don't share adequate information on the job's perks and benefits.
The company's perks and benefits play a significant role in employee satisfaction and attracting the best candidates. Because of that, it's important to take time to review what the organization can offer. Ask current employees about the benefits they appreciate most and what more they would like to receive.
When you invest in high-quality benefits, it can boost your employer brand, along with the retention and application rate.
Incorporate the recruitment strategy
When you have a stronger understanding of the organization's current employer brand, the next thing to do is make an action plan that builds the brand while maintaining a positive relationship with key stakeholders and job hunters.
This is where creating an excellent recruitment marketing strategy comes along.
Of course, you won't be able to control all aspects of the company's reputation. However, you can implement a detailed recruitment strategy that involves sharing crucial information about the company and employees in each stage of your recruitment life cycle. This helps attract and engage top talent, then nurture relationships after filling the roles.
If you have no recruitment marketing plan yet, we recommend consulting with the marketing team to understand better how they can positively present the company as an employer. You can also discuss how to work together to improve the recruitment strategy and, consequently, your employer brand.
Create content calendars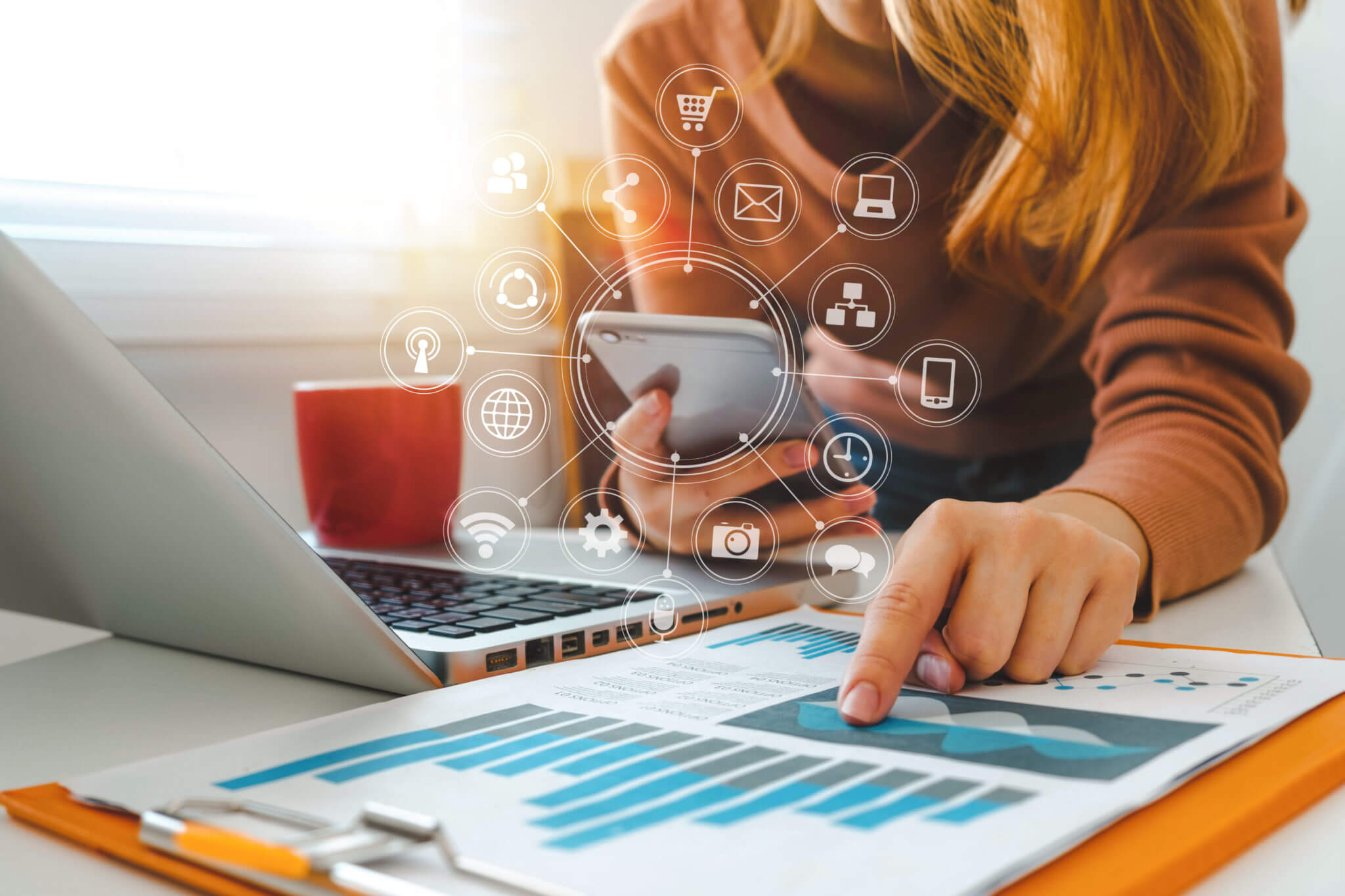 Content is vital in employer branding, along with the recruitment marketing strategy. You'll need to update old content and create new ones constantly to get confusing! To help keep things organized, we recommend creating a content calendar.
A well-thought-out content calendar will help you set deadlines and ensure that the strategy is well-understood and divided among team members.
When talking of the short-term, create the internal employee spotlights and write content for social media. You should also regularly respond to reviews and inquiries on various online platforms.
For the long-term, you'll need to prepare months ahead to host recruitment events, create recruitment videos, update the website's career page and whatnot.
Make sure that you document all ongoing efforts, such as scheduled email sends and connecting with people from your talent pipeline. A content calendar will make it much easier to maintain and manage your efforts and what tasks must be done and monitored in the short and long run.
Use social media recruiting
Regardless of your ranking on social media recruiting, it's a crucial part of the branding strategy. Remember that 80% of job hunters look for jobs on social media platforms, which is why you must prioritize having an excellent social media presence. That way, you can build trust while encouraging visitors to apply for open positions.
Social media helps companies to become more authentic and transparent with job hunters. Use this as an advantage by giving live updates on any happenings in team outings or the office. Show the team's fun and quirky side, along with the unique personalities of every team member making up the work culture.
Numerous job hunters would first research a company's social media presence to get a gist of the culture and daily life of team members. Because of that, it's important to roll out fresh and relevant content consistently. You may want to invest in an adequate social media tool that allows your company to be popular on social feeds.
Test new avenues and platforms
Social media is a massive proponent of various strategies but isn't the only platform to focus on and pursue. Using the research and data-gathering you conducted, you'll have a good idea of the things that are working well and what aren't, along with the platforms the candidate personas most likely engage with and visit.
When you have the list of platforms to try, research to see how you can optimize content and strategies for each platform's unique features. While you can repurpose some content on different platforms, it's best to adjust them based on the specific target audience and features the particular platform has. 
Stay authentic and transparent
Job hunters and candidates are very smart. They'll know when companies aren't genuine with their employer brand. Of course, you should highlight the company's best parts, but make sure you do it in genuine ways to the employer brand and people internally and externally.
And here's where we go back to surveys and reviews, which are excellent ways to gain feedback and see whether the employer brand really reflects the current employee experience. You can also look into onboarding and exit interviews to receive feedback from those who know your employer brand from external perspectives and have already lived the work culture firsthand.
Be Human
When job hunters decide what companies and jobs to apply for, they'll also want to know that the organization they choose has a human side. People are attracted to other people and don't want to work in just another faceless corporation. You can improve employer branding by showing a brand personality and thinking like a human, prioritizing relationships and human contact to create a solid and authentic message.
Communicate with potential candidates via online conversations by answering questions, offering advice, or asking for suggestions and opinions. This shares and promotes an organization's human side. As mentioned, share photos of team members enjoying their time in the office, social work events, and the workplace's general culture to give real and genuine insight. Basically, use the same language as you would in real-life conversations as you share content, which shows the organization's more human side.
Wrapping It Up
There isn't an exact right or wrong way to create the best employer brand for all companies. Every company is different and will find that various avenues and strategies will work better than others, with such tactics changing over time. One thing's for sure – when you prioritize employer branding, you can naturally create content genuinely reflecting the fantastic company and culture that was built.
Hopefully, our list on how to improve employer branding helped you out! Start with conducting research and see what you can do to improve the company's reputation to keep current employees happy and entice new candidates to apply for open job positions. Good luck!